Goblin U.S. Tour: News
If there is one thing I love as much as the films of Italian horror maestro Dario Argento, it is the amazing soundtracks that the prog-rock band Goblin provided for some of his best films. Classics like Suspiria and Deep Red, just wouldn't be the same without the sinister bass lines and keyboards that the band laid down for them.
Rejoice fellow U.S. Goblin fans, as you are about to get your chance to see the band perform some of their classic theme songs live stateside for the first time…ever. Not only that, but fiends in attendance for the upcoming U.S. Tour will also get to witness a rare 35mm screening of Argento's classic giallo, Deep Red. In addition to General Admission tickets, there will also be a very limited number of VIP tickets for shows.  VIP tickets get you a multitude of horrifying goodies including an exclusive vinyl EP of re-recorded Goblin tracks courtesy of the most awesome Death Waltz Recording Company. Dig in below for additional info on shows, and a full itinerary of tour dates.
Initial Press Release: 
"We are very excited to be working with one of the most influential Italian bands of all time Goblin. This October they head out on their first ever tour of the USA and are releasing a tour EP featuring four brand new versions of the Goblin classics Suspiria , Tenebrae, Profondo Rosso & Roller exclusively through Death Waltz. These re-recorded versions by the recently reunited band not only manage to capture the spirit of the original recordings but instill them with an urgency and intensity that is truly representative of their recent live performances. The EP will only be available on the US tour and will be pressed on blood red 180g vinyl featuring exclusively comissioned artwork by legendary poster artist Graham Humpreys (Evil Dead, A Nightmare On Elm Street).
If this wasn't excitement enough we have also teamed up with our friends at Amity to program a night of live music from Goblin complete with a 35mm screening of Dario Argento's classic Deep Red at the World famous Egyptian Theater on Hollywood Blvd.
The live performance / screening will kick off Amity's first ever 'Beyond Fest' a festival that aims to deliver the elite in horror, sci-fi, fantasy, and badass cinema, Beyond Fest runs for two weeks throughout October exclusively at the legendary Egyptian Theater on Hollywood Boulevard. Globally sourced and comprising of a diverse and eclectic mix of gala premieres, rare retrospectives, and special events, Beyond Fest programming is anchored in bringing firsts to the community of genre fans in Los Angeles.
Tickets for Goblin: Giallo Live go on sale on Saturday, June 29th at 10 AM throughBrown Paper Tickets, and at noon through the Egyptian Theater box office (6712 Hollywood Blvd, Los Angeles, CA 90028). There are two tickets available: VIP and General Admission. VIP tickets are priced at $75 (plus booking fee) and limited to 60 tickets. VIP tickets include: access to band soundcheck, pre show meet and greet with the band, commemorative event poster signed by Graham Humphreys (variant version of that detailed above), and first entry into theater for the live performance and Deep Red screening. General admission tickets are priced at $30 (plus booking fee) and provide access to the live performance and Deep Red screening.
We'll be hosting several other nights during Beyond Fest. Annoucement soon."
Full Goblin US Tour dates:
10.01.13 – Atlanta, GA – The Loft
10.03.13 – Asheville, NC – The Orange Peel
10.04.13 – Baltimore, MD – Otto Bar
10.05.13 – Philadelphia, PA – Underground Arts
10.06.13 – Brooklyn, NY – The Music Hall of Williamsburg
10.09.13 – Boston, MA – Sinclair
10.10.13 – Montreal, QC – Le National
10.11.13 – Toronto, ON – Opera House
10.12.13 – Pontiac, MI – The Crofoot
10.13.13 – Chicago, IL – Metro
10.15.13 – Denver, CO – The Gothic Theatre
10.18.13 – Seattle, WA – Neumos
10.19.13 – Portland, OR – Hawthorne Theatre
10.20.13 – San Francisco, CA – The Regency Ballroom
10.22.13 – Los Angeles, CA – Beyond Fest @ The Egyptian Theater
10.25.13 – Austin, TX – Housecore Horror Film Festival
10.27.13 – Austin, TX – Housecore Horror Film Festival
Via: Shock Till You Drop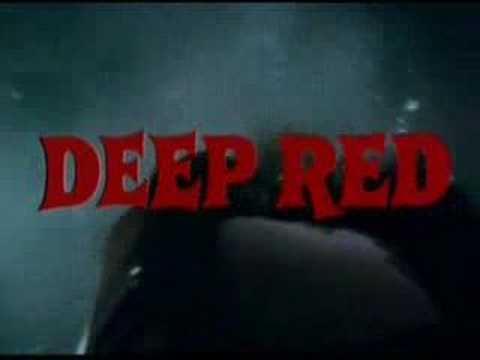 Comments
comments